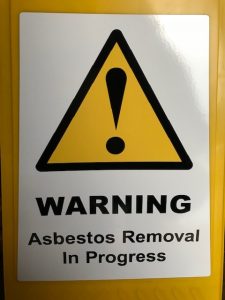 Prior to starting work our specialist team will complete a full risk assessment and method statement. All work will be documented in accordance with strict directives and protocols of the Health and Safety Executive.
Procedures designed to safely remove, transport and dispose of asbestos and asbestos contaminated materials will be used throughout.
Materials will be transported using our own licenced vehicles and containers and you will be provided with a Waste consignment note to ensure that you are kept fully aware of the disposal route.
All services are backed by fully compliant paperwork.